Leadership of Lexicon MILE
Board Of
Managing Trustee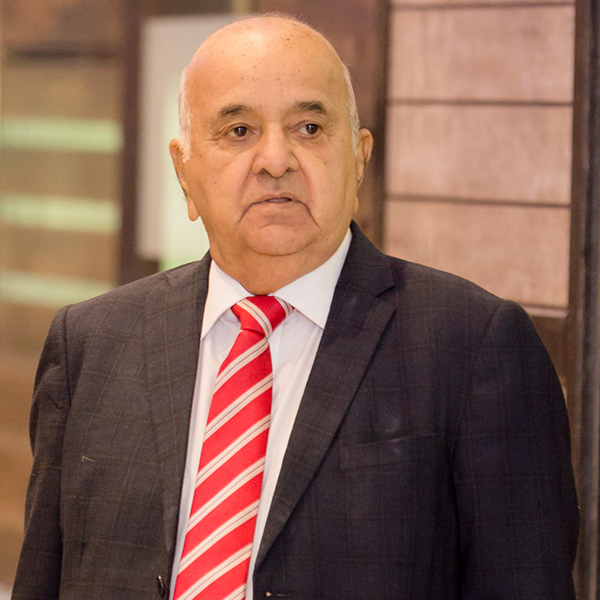 Mr. S.D. Sharma
Chairman, The Lexicon Group
The Founder and the Patriarch of the Lexicon Group, Mr. S.D Sharma armed with his outstanding and varied corporate experience, is the pioneering pillar of devoted business excellence, hark work, unstinting commitment, uncompromising values, simplicity and quality delivery of educational services to the Lexicon Group of Institutes.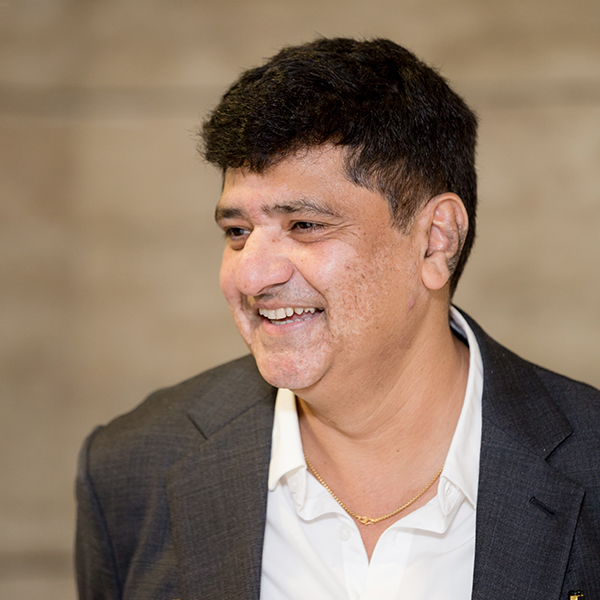 Mr. Pankaj Sharma
President, The Lexicon Group of Institutes and Chairman & MD
Pune Times Mirror, Civic Mirror & MultiFit
A fabulous corporate trainer well sought after speaker and an ardent believer in education being a continuous life long process, Mr. Pankaj Sharma is an open, broad minded gentleman who believes that education at Lexicon will instil the humility to be grounded even when success takes one, to great heights.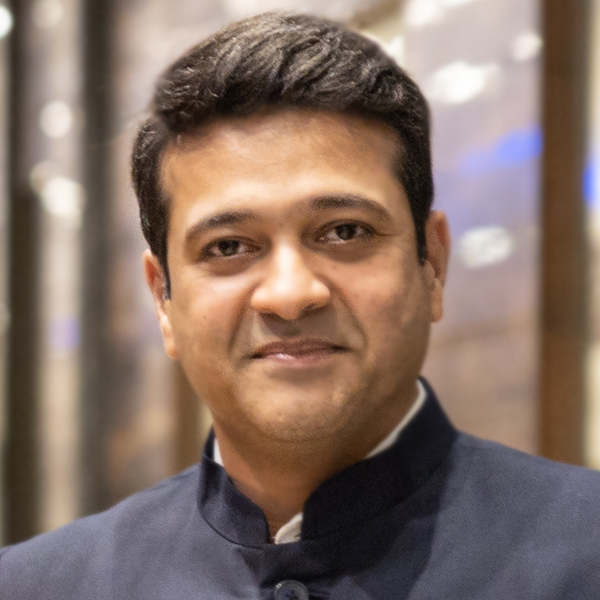 Mr. Neeraj Sharma
Vice Chairman, The Lexicon Group & Director,
Pune Times Mirror, Civic Mirror & MultiFit
A successful corporate trainer and a self-made entrepreneur, Mr. Neeraj Sharma is of the mantra of success in life lives on three words, 'Believe in Yourself'. A go-getter energetic leader, he feels that a genuine smile with glitter in the eyes of the student is the only true return, of an honest investment in education.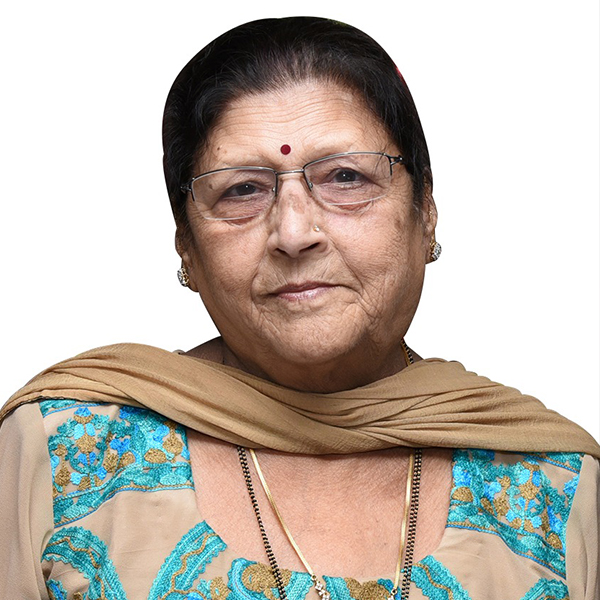 Late Mrs. Kamal Sharma
Trustee – Lexicon Group of Institutes.
The driving force and the robust support of the SKSET Trust, she ensures the timely output and quality driven initiatives of the Trust to its fullest capacity. Through her consistent passion to contribute to the well being and growth of the Lexicon Group, she is a strong pillar of courage and determination for the Trust.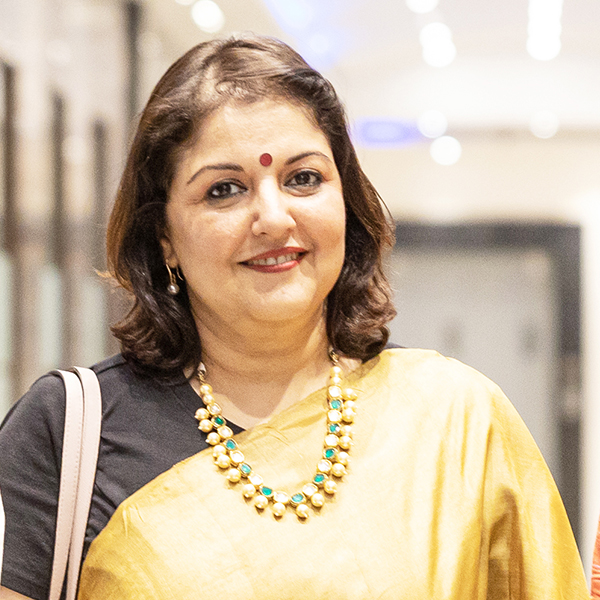 Mrs. Monisha Sharma
Trustee – Lexicon Group of Institutions Director – The Lexicon Schools.
Mrs. Monisha Sharma, the charming, unassuming, and soft-spoken visionary has a penchant to attain new milestones in education. A B.Tech, MBA, PhD and an approved Professor from the University of Pune, her innate love and affection for the student community has resulted in new academic adventures through the latest technological innovations in less than a decade.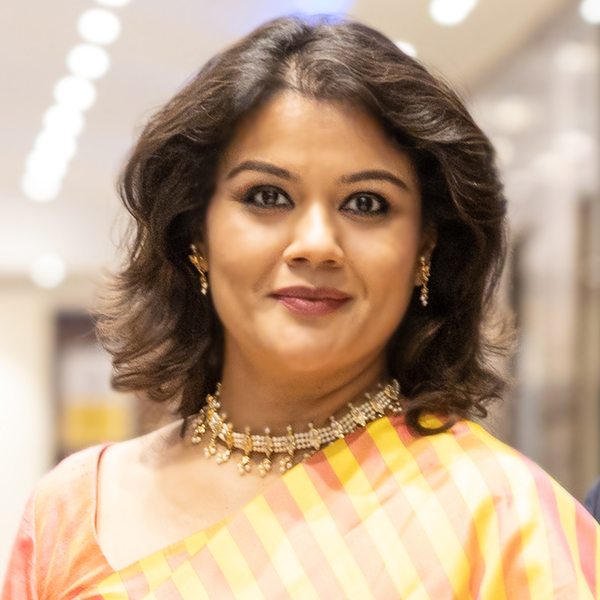 Mrs. Deepti Sharma
Trustee – Lexicon Group of Institutes Director- Lexicon KIDS
The most enterprising and enthusiastic Trustee Member of the Lexicon Group, Mrs. Deepti Sharma is a strong believer in the fact that no organization can grow without the four pillars of Trust, Interest, Capability and Values. At Lexicon KIDS, she creates future citizens through innovative teaching and learning methods aimed at enhancing multiple Intelligence.
From the Chairman's Desk :-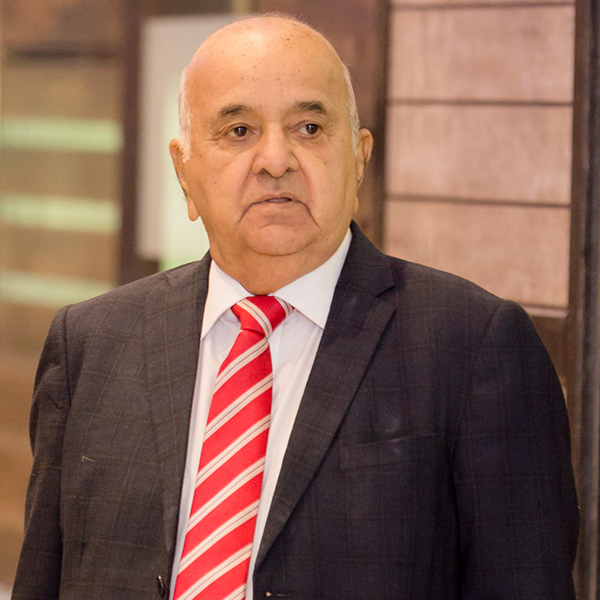 Mr. S. D. Sharma
Chairman, The Lexicon Group
The Lexicon Group was conceived in 2006, with the mission of providing value based education with highest standards of excellence. Over the years we have not only been successful in making this dream come true, but also with the group completing 15 years since its inception, we have been able to exponentially grow and expand in our operations to different parts of Pune. With over 10+ Educational Institutes under the Lexicon umbrella which currently includes a Post Graduate College, an Under Graduate College, 3 High Schools and 6+ Pre Schools. Our family has been growing to a manifold size of 15,000 odd students today, coming from across Pune and India.
Lexicon Group's motto 'Believe in Yourself' has been the hallmark of the group's attempt to reach out to each student individually. The school curriculum is designed to make each child feel special and is inspired by the Eight Multiple Intelligences model by Howard Gardner. At the Post Graduate level, with Lexicon Management Institute of Leadership & Excellence aiming at 'Inspiration, Innovation and Discovery', we at Lexicon Group endeavor to ensure maximum return on investment for each student enrolled with us.
We have seen a phenomenal growth at Lexicon Management Institute of Leadership & Excellence over the years, having won prestigious awards at the National and International levels, backed with International tie-ups and more than a dozen additional certifications with the Post Graduation program. We have process driven systems ensuring the best fit industry placements.
From the President's Desk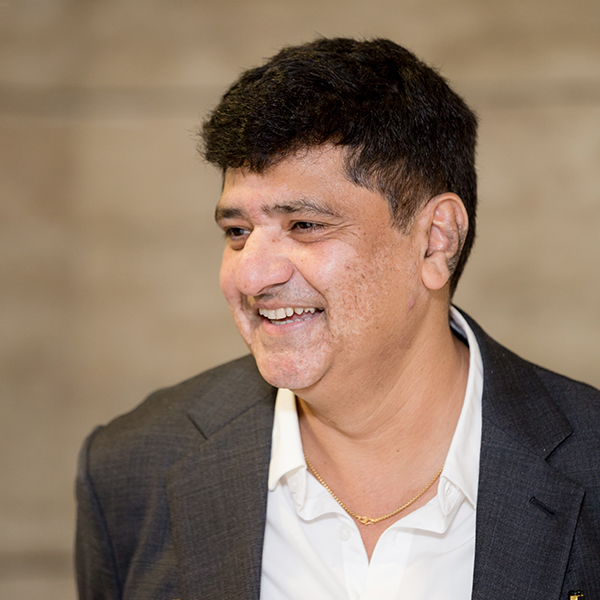 Mr. Pankaj Sharma
President, The Lexicon Group of Institutes and Chairman & MD
Pune Times Mirror, Civic Mirror & MultiFit
Lexicon Management Institute of Leadership & Excellence is an experience in itself; it is all about the arduous journey which every student coming here must embark. At Lexicon Management Institute of Leadership & Excellence, the academic curriculum is framed in a way which promotes the concept of Experiential Learning', that is learning by doing. Real life situations make the students understand and practically implement what is being taught.
Lexicon Management Institute of Leadership & Excellence is an entirely student driven Institute. This is the reason why each and every student is designated as a 'Student Leader'. Discipline coupled with high quality education at Lexicon Management Institute of Leadership & Excellence prepares the students for their corporate lives. The main focus of the Institute lies in creating and nurturing responsible business leaders who would hold the reins of the corporate in the near future.
Lexicon Management Institute of Leadership & Excellence inculcates in the students a sense of belonging and ownership for the Institute, thus enabling the Student Leaders to offer their fruitful contribution to the dynamism of the corporate. With the focus on the holistic development of our students, we prepare them for the comprehensive business environment and equip them with the ability to take over all kinds of challenges that they may face.
A great pool of eminent dignitaries from the corporate world teach the Student Managers, making this process of overall student development a success. The Institute is all set upon skill building, strategy development and acquiring the much needed attitude.
From the Vice Chairman's Desk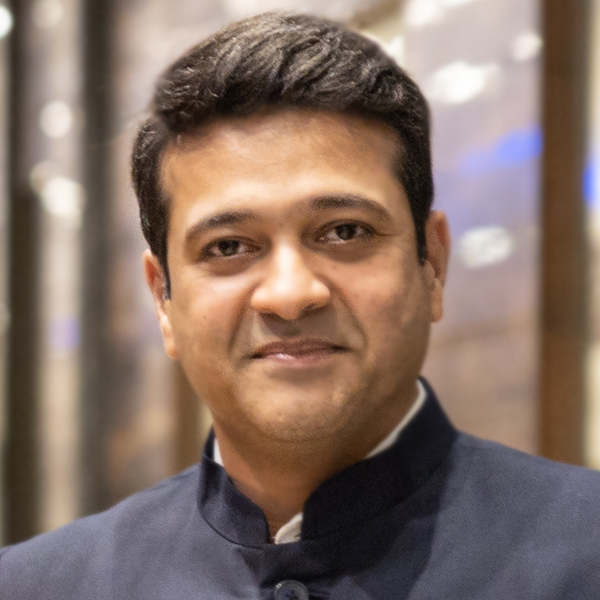 Mr. Neeraj Sharma
Vice Chairman, The Lexicon Group
Director, Pune Mirror & Civic Mirror
The Lexicon Management Institute of Leadership & Excellence carries a legacy as old as 2006, when the first Lexicon International School was established in Wagholi. Lexicon Management Institute of Leadership & Excellence was formed in the year 2009 and we have successfully completed a decade of excellence in higher management education.
Lexicon Management Institute of Leadership & Excellence has achieved a great feat within a short span of time. Embarking on the path of successfully running a business school situated in Pune has not been a cake walk. We have been strong in our resolution to provide an ever evolving and expanding high quality education inculcating each domain of knowledge and catering only the best to the inquisitive and intellectual minds of India. The USP of Lexicon Management Institute of Leadership & Excellence lies in its contemporary pedagogies which in coalition with positive outlook, enviable global standards and great emphasis on moral values; makes us a league apart from our contemporaries.
We take great pride in imparting traditional and social responsibilities, which are invoked in our scholars via frequent and timely celebration of all the festivals in accordance with the spirit of national secularism. We are highly conscious of the great challenges which lie ahead on this path of nation building which requires great dedication and humble service from the entire Lexicon Management Institute of Leadership & Excellence family. Still, there is a lot which is left to be done.
There is a gap in the need of industry for skilled, efficient, adaptable and honest human resources as only 70% of the students studying in these business schools are employable. To bridge this gap the most talented team at Lexicon Management Institute of Leadership & Excellence with the help of extremely enlightened people from the academia have created the syllabus and the processes which are in sync with today's industry needs. To explore, innovate and execute is a habit of Lexiconites. Last but not the least are these famous lines from Robert Frost, "But I have promises to keep & miles to go before I sleep."
From the Chief Executive Officer's Desk :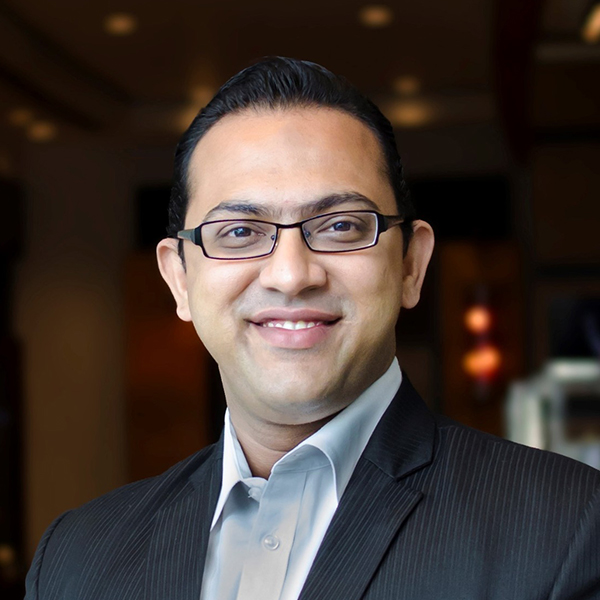 Mr. Nasir Shaikh
Group CEO - The Lexicon Group of Institutes,
EduCrack & Easy Recruit+, Associate Editor - Pune Times Mirror & Civic Mirror
The Lexicon Management Institute of Leadership & Excellence has been actively engaged in creating and nurturing leaders who ''Believe in Themselves" and empowering them to turn Adversity to Advantage, and show true leadership skills in guiding their organizations to success.
With alumni of Lexicon Management Institute of Leadership & Excellence spreading their wings and showcasing their leadership across the globe it helps us to reflect and be proud of our value-based education as a foundation for Learning Never Stops' philosophy. Our endeavour has been to encourage and celebrate the dreamers who make their own mark, guiding them in their journeys.
Since its inception in 2009, we have believed that it is critical that our scholars take pride in learning and developing in an inclusive environment. This promotes awareness of self-discipline and an environment where we respect our cultural inheritance and each individuals' beliefs and value systems.
Our longstanding relationships and partnerships, allow us to leverage Industry experts and Senior Leaders to share their knowledge and mentor our students in their journey to be... This also sets the students up for excellent opportunities for Internships and Placements.
Over the years we have given our students opportunities to hone their skills through execution of events that allow them to get a feel of the real working world and interact and engage with leaders to get their perspectives. From engaging them on conversations of "Excellence in Execution" to giving opportunities to develop their business and social networking skills, our faculty is happy to handhold everyone on their respective paths to success.
Our Faculty and Leadership is focused towards investing in our students for their 360° development in behavourial, skills, intelligence, adversity, social and emotional quotient with a philosophy that "Education is the most powerful tool which one can use to change the world."
From the Director's Desk :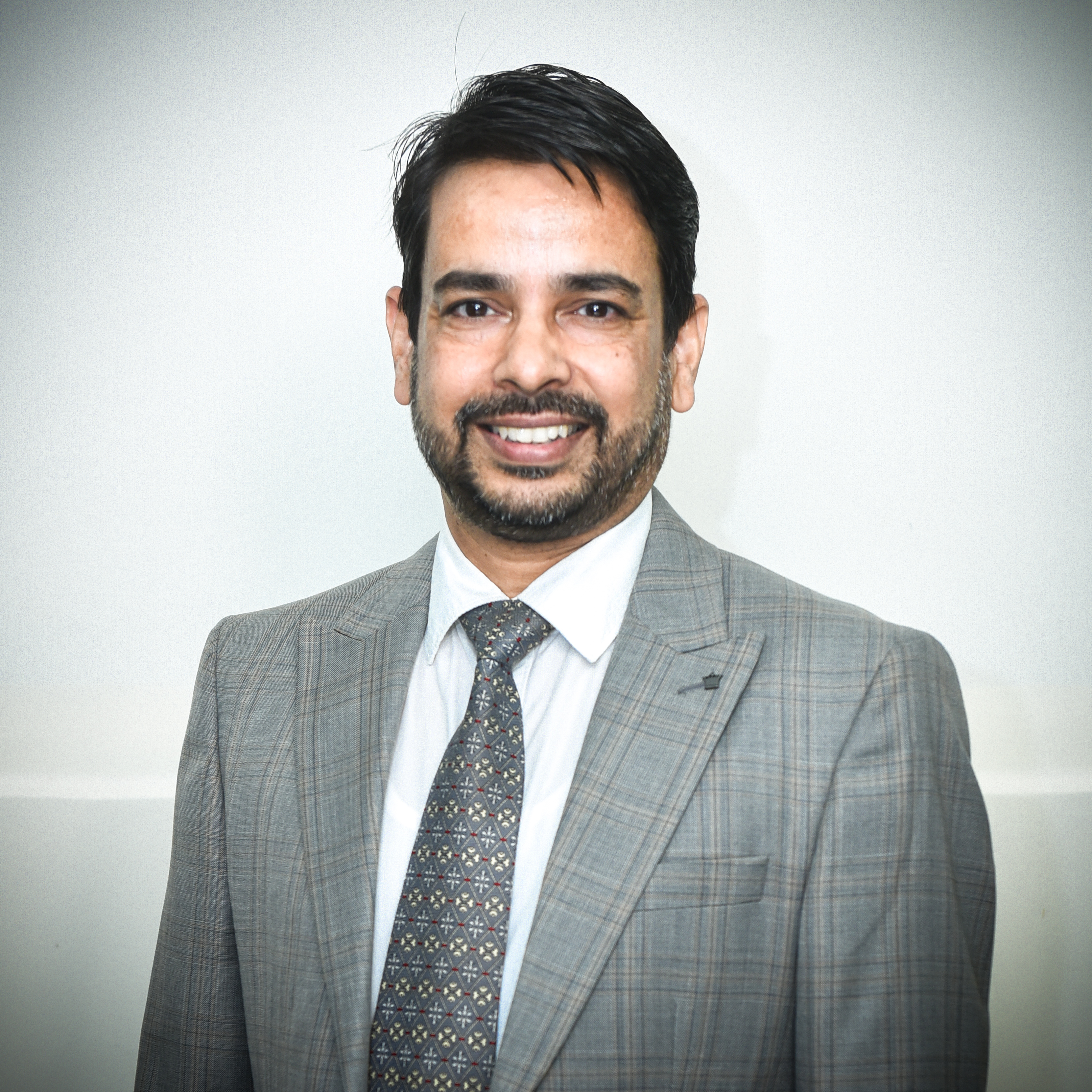 Dr. Jitender Kumar Sharma
Director of IQAC at The Lexicon Group of Institutes & Higher Education, Lexicon MILE, Lexicon IHM, and Lexicon Institute of Media & Advertising
Welcome to Lexicon Management Institute of Leadership & Excellence, where discipline is a way to learn & live! The environment is conducive to learning and conducting oneself in a disciplined way. The focus is to help our students excel, lead and be professionally and personally ready for their respective life journeys.
They say, 'It takes 20 years to become an overnight success,' and when this happens. we only see the night someone became successful in, not realising the troughs one may have faced to finally peak.
The word 'Discipline' evokes compliance, boredom and routine in our minds. It is also understood to mean falling in line and towing an order. Do you think Sachin Tendulkar just towed orders of his coach to achieve glory? Did Arjun- the Pandav, only follow orders of Dronacharya to master archery? Is discipline only about compliance of orders of the gurus? How did Manjhi single-handedly make a road through the mountain? Do you think Rakesh Jhunjhunwala or Warren Buffett have achieved financial success without being disciplined?
Through discipline you follow a rigorous routine, relentlessly. It helps you to lead a life bound by time and tasks. The word discipline induces perseverance to achieve against the odds. Have you ever thought of people hailing from industrially and economically backward areas making a mark in Civil Services examinations?
They make a mark in good numbers. Most of these successful candidates in Civil Services are from rural areas, some of them deprived of basic necessities of life. Have you ever thought how they achieve such lofty life goals especially when they are deprived of finer aspects of living? We all know the story of the Hare and the Tortoise. What differentiates them? Why do you think the Tortoise won the race? So, Tendulkar, Arjun and the Tortoise had many things in common like focussing on one thing at a time, relentlessly. Also, following their objectives without distractions and odds and taking small but continuous steps towards success. It may be time taking, frustrating & agonizing but leads to success, if pursued continuously. So, this '20 years to overnight success' is possible by discipline.
From the IQAC & Global Programs Director's Desk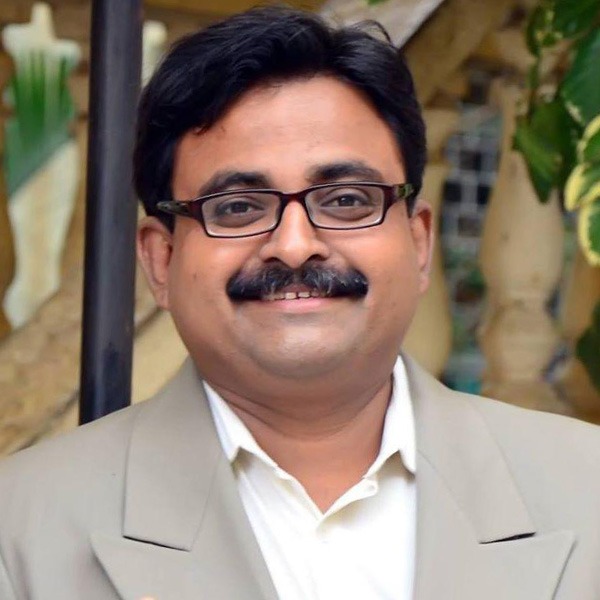 Dr. RAJU VARGHESE
Director PGDM & Global Programs at Lexicon Management Institute of Leadership and Excellence
"In a time for a drastic change, it is the learners who inherit the future. The learned usually find themselves equipped to live in a world that no longer exists."-Eric Hoffer
The world is for learners. It is dedicated to their inherent curiosity, passion, dedication and attitude. The words learned and learners are markedly different. The former is full of ego and the latter thirsts for more knowledge. The processes of learning, unlearning and relearning are ongoing. This defines the dimensions of knowledge. Our core identity as an institution is in our definition as a "Learning Institution."
It is with great pleasure that we invite you for a learning journey at Lexicon Management Institute of Leadership & Excellence for the various national and international programs. In this journey, we solicit your cooperation in submitting yourself to all the institute processes that have been defined by an intellectual Academic Council with the basic focus on making you solution centric to industry requirements.
We intend to stimulate in you an acute learning thirst that will stand you in good stead throughout your lives. Nothing remains static at the institute, everything and everyone goes through an intense and dynamic change process. This helps us keep our academic offerings, our students, faculties, staff and all our partners relevant to changing business and world scenarios. The world is going through an acute pandemic crisis. It has changed our perspectives and defined a 'New Normal'. The world on the other side of the pandemic will require many new skill sets and technology upgradations. This will also be a world full of opportunities for students. It will require new skills, quality certifications, adaptability and an enhanced quest for knowledge through a strong and positive attitude.
We at Lexicon Management Institute of Leadership & Excellence would like to partner with you on this journey that defines and builds your character. As the famous quote goes, "Watch your character, it determines your destiny." Welcome aboard for a destiny defining journey.
From the desk of Senior Professor & Dean (Academics)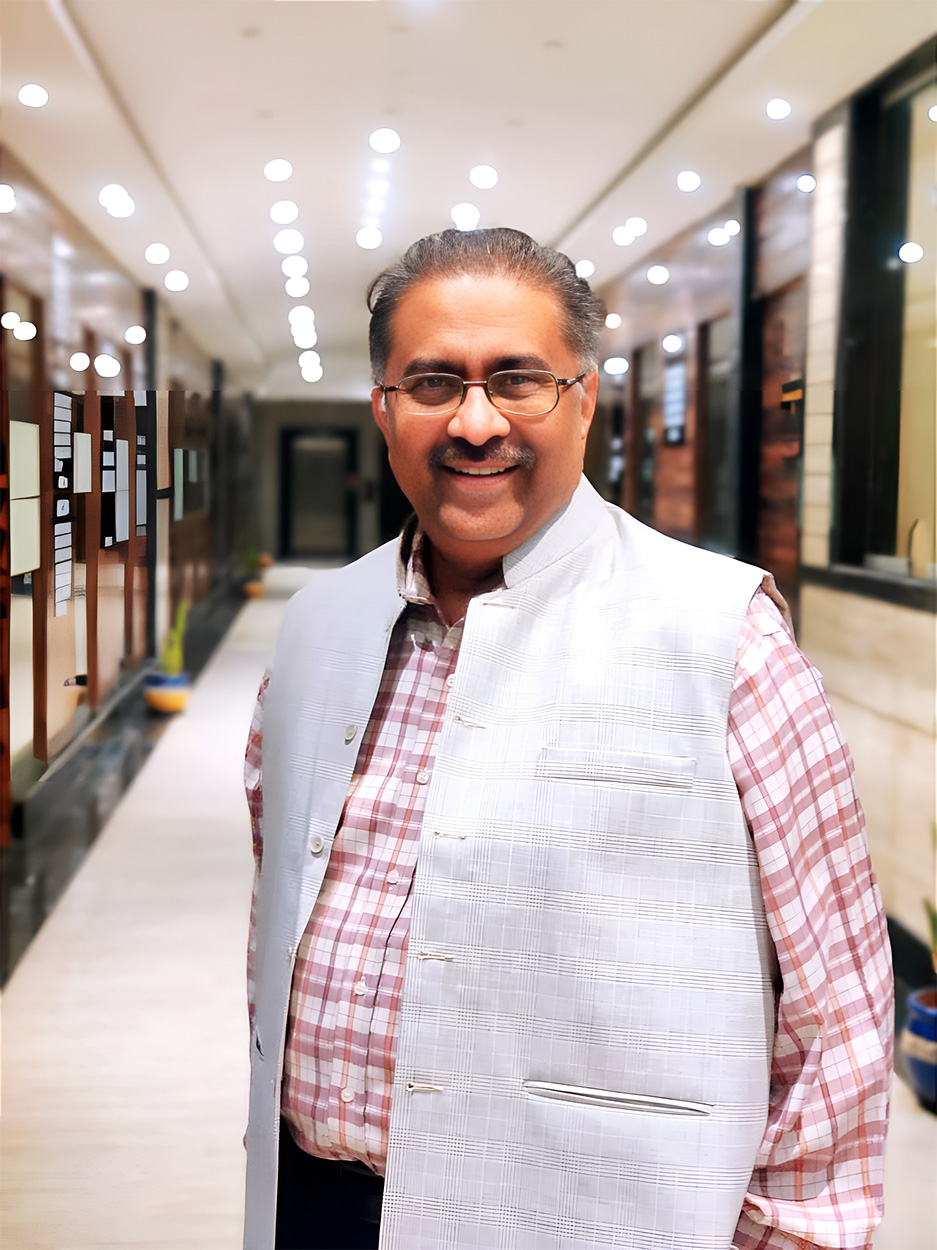 Dr. Bharat Bhushan
Senior Professor and Dean,
(Academics), Lexicon MILE
Lexicon Management Institute of Leadership and Excellence ( Lexicon MILE ) welcomes aspiring students eager to shape their future in the realm of management. The institute offers excellent value with the Post Graduate Diploma in Management (PGDM) course, recognized by the All India Council for Technical Education (AICTE), Government of India.
In the fast-changing and ever-evolving world of management, it becomes essential for ambitious minds to seek the right tools and guidance to thrive in the face of challenges. At Lexicon MILE , the dynamic nature of the business world is meticulously designed within the PGDM program to equip students with the skills and knowledge needed to adapt, innovate, and lead amidst the ever-changing scenarios.
The advent of Artificial Intelligence and the rapid advancements in information technology have revolutionized the very core of management practices. As the horizon of opportunities expands, it is crucial for young aspirants to stay ahead of the curve. Our comprehensive approach to education encompasses theoretical excellence, practical exposure, and the development of essential soft skills.
The PGDM course is not just an academic pursuit; it is an immersive experience that empowers one to leverage the potential of these emerging trends in a holistic managerial toolkit. Lexicon MILE ensures that the students are ready to embrace the future with confidence and proficiency.
This journey with us extends far beyond the classrooms, and we take pride in fostering a nurturing environment that encourages open communication and mentorship. By joining Lexicon MILE's PGDM course, a transformational journey of personal and professional growth begins, where one will be transformed into a competent and compassionate leader. With our faculty comprising distinguished educators, industry experts, and visionary mentors, Lexicon MILE provides an enriching academic environment that fosters critical thinking, creativity, and ethical decision-making.
Your success is our triumph, and we take immense pride in our alumni's accomplishments who have emerged as trailblazers in various industries worldwide.
From the desk of Registrar & the Controller of Examination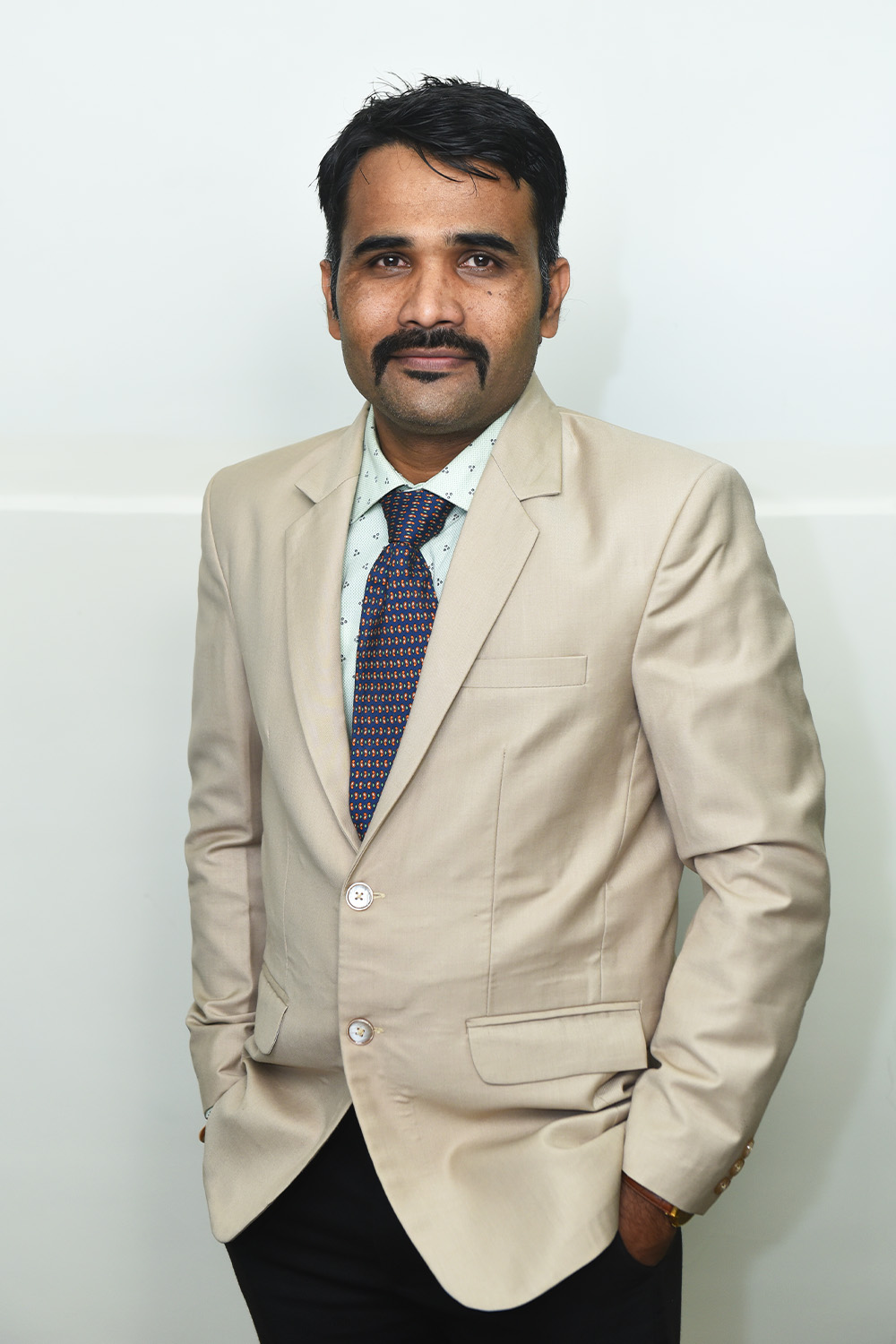 Mr. Parmeshwar Kawale
Registrar & Controller of Examination, The Lexicon
Group of Institutes
As we welcome you to Lexicon MILE, hope is rising, optimism is galloping, and faith is stirring hearts again. Lexicon MILE is an epic example of perseverance in and of itself. We retooled, redesigned, and delivered seamless digital learning engagements to the country's youth, satisfying their thirst for knowledge.
We at Lexicon MILE have come up with alternative and augmentative education systems to ensure that there is no loss in learning, equipping, and empowering. Our vision is based on hard work, open communication, and a strong emphasis on providing empowered and dynamic individuals and Day Zero Professionals who, wherever they are placed professionally, will spread an essence of dedication and hard work that will take the profession to new heights of excellence with the help of a smart and educated society.
Believe in yourself that the silver lining of the clouds will soon give way to the full bright sunshine. With all my years of experience, I would say this is the hallmark of accomplishment, given that persistent people push themselves.
As you start your journey at Lexicon MILE, work hard and be persistent to enhance your academics, communication skills, and attitude to a level befitting a professional career. We are excited to welcome you to the Lexicon family and commit to assisting you as you embark on your journey to excellence...
From the Director - Admissions And Student Acquisition Desk :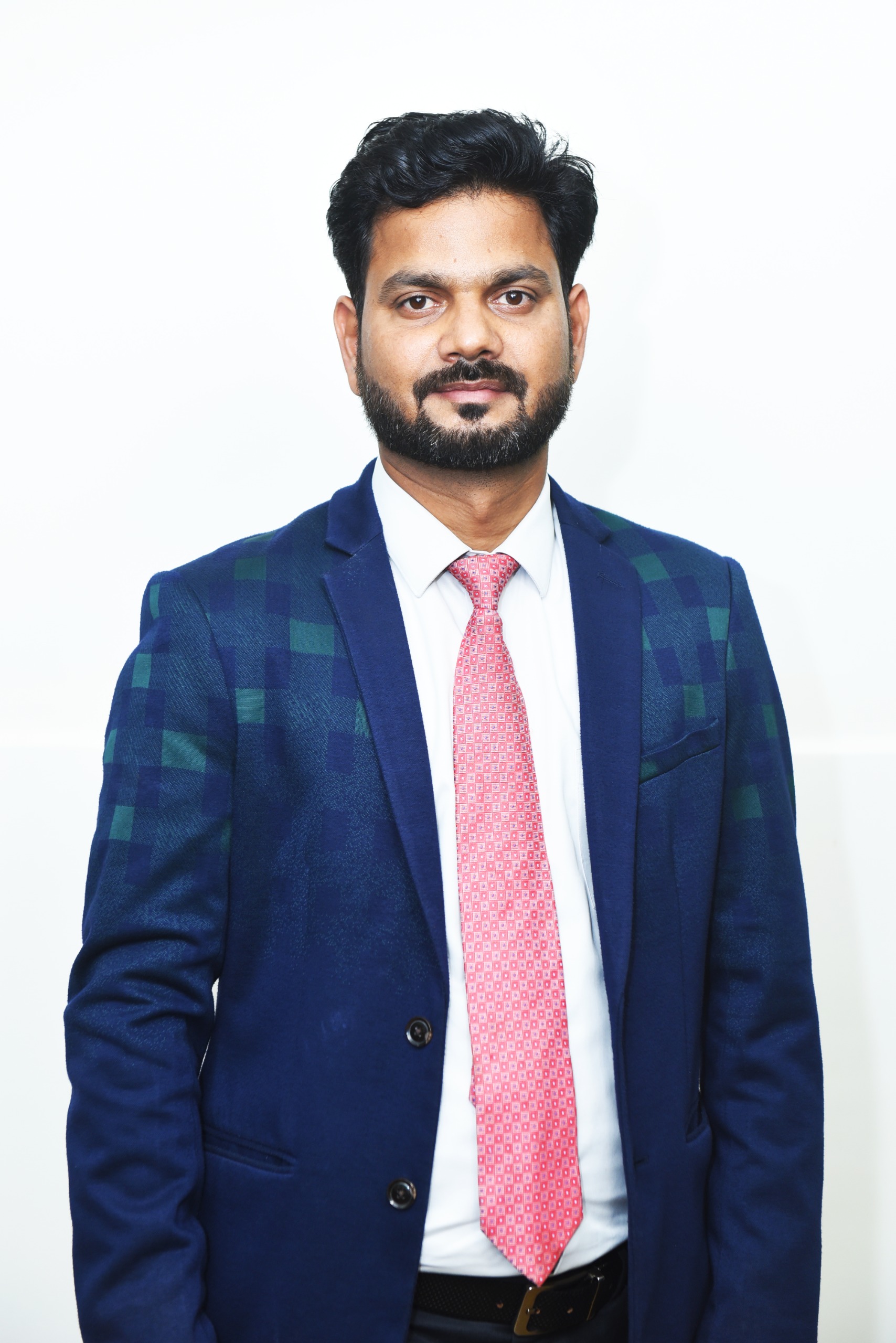 MR. VIKRAM SINGH
Director - Admissions and Student Acquisition,
Lexicon Management Institute of Leadership and Excellence
Welcome to an extraordinary learning journey at Lexicon Management Institute of Leadership & Excellence.
Confidence Excellence Kindness. The learner's journey imbibes these three virtues which is embedded in Lexicon Management Institute of Leadership & Excellence but prepares the student for his corporate life. Our students begin to develop as confident corporate team players, thanks to their multi-faceted academic and non-academic exposures. Apart from the traditional learning, they manage national events, TedX, conclaves, conferences, webinars, seminars, sports events, festivals and more. The students have also managed a Lexicon Cares program focusing on COVID counselling and medical aid call centers for assisting the infected in the Pandemic.
Our students excel due to vigorous academic support through learning resources, one on one mentoring, event exposures, managing projects community awareness projects and numerous social and cultural engagements.
The start-up ecosystem is also promoted through Mindhub | Innovation & Incubation Lab.
We focus on character building education through kindness, care, and respect for others. The student environment is dynamic and nurtures a supporting learning environment. The education is multi-directional & effectual.
We welcome you for a wonderful tour of the state-of-the-art campus. You can be in touch with us to understand the academic, internship and final placement offerings. The students are from various parts of the country and with varying skills and academic qualifications making us a true representation of young professional Indians, all in one great learning institution.
A student's potential multiplies and magnifies, and they become contributors to the entrepreneurial and professional ecosystem of India.
From the Director - Placements & Corporate Connect Desk :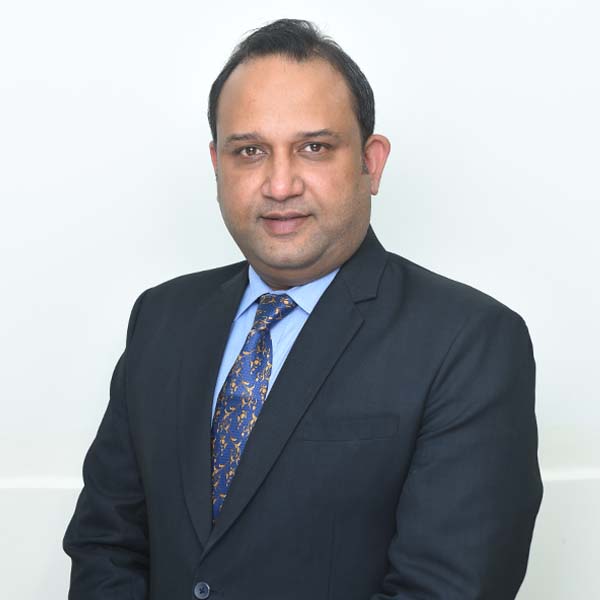 MR. ANUP SHETH
Director - Placements & Corporate Connect,
Lexicon Management Institute of Leadership and Excellence
When you graduate from the Lexicon Management Institute of Leadership and Excellence, you will be ready and confident to face any professional challenge in any corporate setting-or become what we call a "Day Zero Professional." This is what we strive to deliver with success. In the course of your two years with Lexicon Management Institute of Leadership and Excellence, we will facilitate a myriad of industry experiences and associations for you. Through a constant stream of seminars, conclaves, workshops, panel discussions, and guest lectures, you will get a chance to interact up-close with many corporate leaders and industry veterans from different fields.
Your industry interface will be further strengthened with our 9-month internship in leading organizations, wherein you will not only learn exponentially but also potentially gain a job offer for the future. In your journey with us, you will enjoy the support of our esteemed alumni, who are spread across the globe today in leading companies such as HSBC, Citi Bank, Bajaj, TIAA, eClerx and more. Their success will tell you about the power of hard work and networking.
In the 17 years of my exposure to the corporate world, I always felt the gap between the ever-changing organizational needs and the academic curriculum that colleges offered to their students. Hence, at Lexicon MILE, our curriculum is designed and upgraded year on year based on the feedback received from our academic council, which is a mix of corporate leaders and academic scholars, to ensure that each Lexiconite undergoes all the learning that is most relevant to the ever-changing industry trends and needs. At Lexicon MILE, we work as hard as you to enhance your academics, communication skills, and attitude to a level befitting a professional career. This is why most of our students gain placement offers even before the completion of the program.
We look forward to welcoming you to the Lexicon family and promise to hold your hand as you set out on the path of success...
From the Head - Branding & Marketing Desk :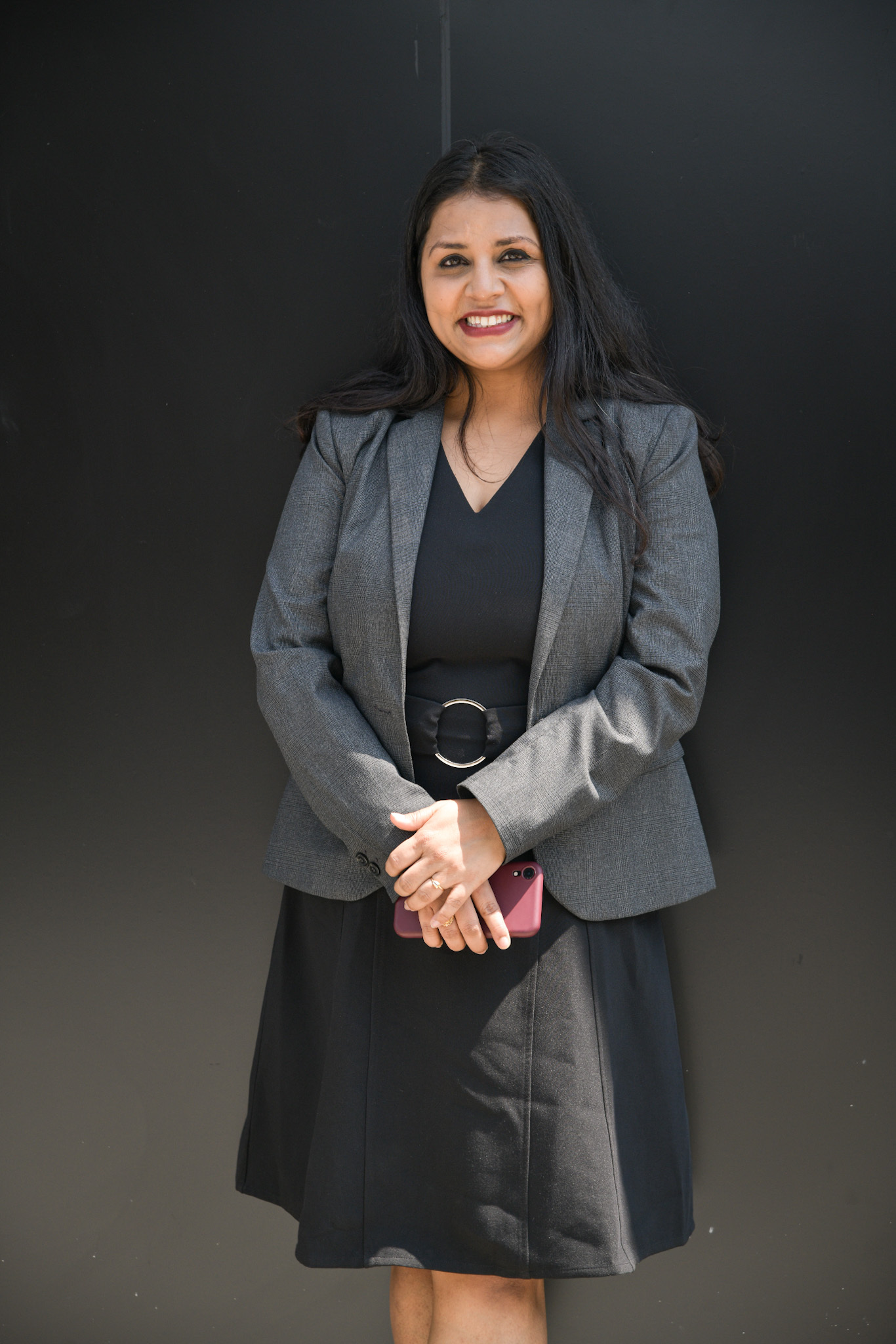 MS. SHAGUFTA ASHRAF
Head- Branding & Marketing The Lexicon Group of Institutes & MultiFit
At Lexicon Management Institute of Leadership & Excellence, we create an intellectual space for our students where they can question, explore, experiment, and inspire. I can proudly say that we provide a contemporary learning environment for our students.
We develop our students to be the best version of themselves and become the resilient, self-aware, ethical leaders that the world needs. We inspire students to improve not only their own lives but the business community and society as a whole.
The institute constantly pushes you outside your comfort zone, thus making you more adaptable and industry-ready. The confidence this brings is invaluable and sets you on a path of continuous growth—for life.
The curriculum is designed to integrate theory with the practice required in any industry. We support all our students to have a positive impact on the world. Lexicon MILE brings people together who are engaged, informed, and empowered to change the world. Continued, insightful, and systematic feedback from faculty and mentors will help you improve your personal and professional skills.
With my decade-long experience in educational branding, I strongly feel that this is the best decision, not just for your academic growth but also your all-round development. We will train you to be a brand in yourself and to develop an authentic leadership style that is uniquely yours. As rightly said by Jeff Bezos, "A reputation is for a person, as a brand is for a company."